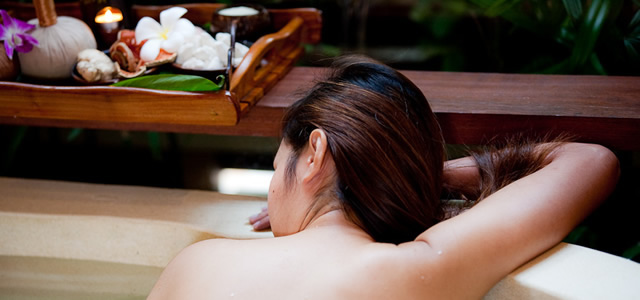 Life Changing Experiences

The Spa menu is just one segment of our program to improve the quality of life of our clients. The health benefits each guest experiences during treatments include therapists' suggestions on healthy methods that are easily and successfully included as part of their daily routines. These can be as simple as daily breathing exercises to dry loofa body treatments and warm towels with fresh ginger to remove the toxins and tension in your body. Even using a heated herbal compress on major stress points of the body such as your neck, shoulder or back will aid in falling into a deep sleep.


Healthy Eating
Our food menu design incorporates dishes that are beneficial for the body using easily available herbs and vegetables. Guests are introduced to the benefits and wonderful tastes of drinking fruit and vegetable juices that are blended at a very high speed, thereby retaining all the important pulp and vitamins.



Healthy Exercise
As part of on-going activities for the guests of the hotel and spa, we have custom designed fun yet easy-to-do exercises that focus on blood circulation and breathing.