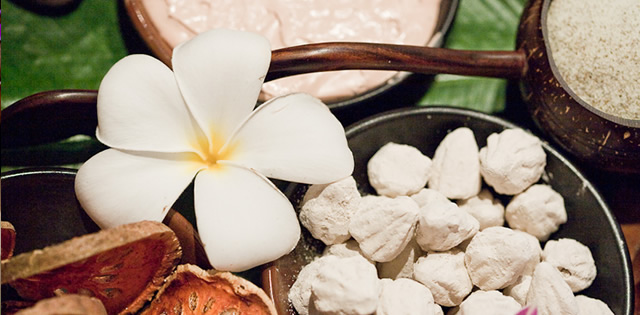 The Burasari, a most delicate and yet potent flower, both unique and effective, is the
inspiration behind the treatments at the Spa Burasari

The Inspiration
Spa Burasari derives its inspiration from the rare and delicate Burasari flower that is nurtured throughout the Burasari Spa Resort. Our Spa concept is based on our firm belief that the foundation of happiness is a healthy body, mind and soul.

Healthy Mind
Creating a healthy and peaceful mind for our guests starts from the interior design of the Spa. Our Spa lobby and relaxation zone is thought of as the transition zone, preparing the mind to start the relaxation process. This is achieved through open space, sound of chimes and water, soft warm fabrics and colors that decorate the entire Spa.

Healthy Body
The Spa Burasari concentrates on two aspects of improving life. The first is in the quality of our treatments. Included in each is a pretreatment purification ritual to which we invite and encourage each guest to undertake. This allows the guests to begin relaxing and releasing toxins. With this in mind, the actual treatment begins with a person that is truly ready to experience completely the benefits of the spa treatment.
Our treatments and massage techniques concentrate on drawing out the toxins from the body, detoxifying the body's most important systems and improving blood circulation. The Spa menu is a result of a blend of Eastern and Western cultures; for those seeking
life changing experiences
, as in our
alternative healing ritual
or for those in need of deep tissue tension release as in our
detoxification packages
or for those in need of downtime to simply reflect and rewind.