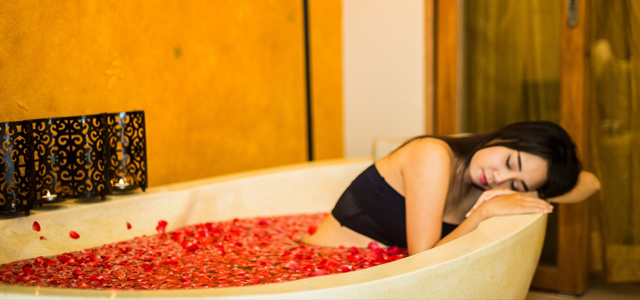 BURASARI SPA SUITE
Enjoy your own private spa experience in one of our luxurious suites.


The Burasari Spa Suite Rooms: our tranquility suites provide a haven of calm and tranquility. Unwind to the sound of soft music, warm mood lighting, and candles, and leave feeling relaxed and revitalised.

In our search to provide unique Spa treatments, we introduce to you our Signature 30-minute Burasari Suite Purification process. Submerge into a 39-42 degrees celsius bath while enjoying a head massage before the start of your treatments.

We offer a variety of Spa Suite Experiences for individuals and couples alike



"Elizabeth lay face-down on the massage table, and allowed Marco to relieve
the stress of the business day with firm and knowing fingers. Success, she decided, was often
a matter of knowing when to relax." ….. Barbara Taylor Bradford, Being Elizabeth.