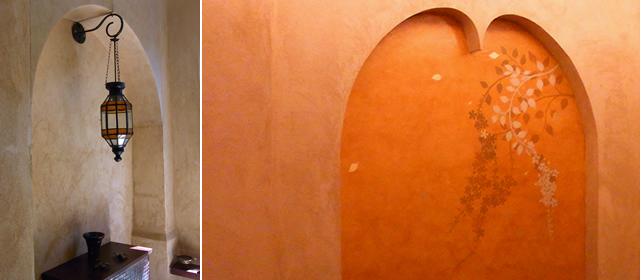 THE BURASARI SPA SUITE PURIFICATION RITUAL
Please allow 30 minutes.
This ritual draws from the traditional use of hot water, steam and rest, for cleansing and restoration of your whole being. Complimentary to all spa suite guests, the Burasari Purification Ritual is best experienced in two parts, prior to body treatment and after the treatment.
PRE-TREATMENT
POST-TREATMENT
INITIATE
Commence with a foot bath soaked in a mixture of hot water with mint, bergamot, ylang ylang and lavender. Our foot ritual is developed to improve blood circulation and prepare you for your treatment.
REST
Take a few moments to restore the mind as you rest after your treatment, taking in all the benefits to your body, mind and spirit.

PURIFY
Our treatments commence with a dry body brushing; an excellent prelude to massage treatments. This stimulates the blood flow making your therapy more effective. Then step into our specially prepared 39-42 degrees Celsius hot bath which promotes blood circulation in the body through the intense heat of the water while getting a hair cream massage.
REPLENISH
After purifying, let the cold shower flow over you, washing away the released toxins, rinsing and refreshing the skin.
REFRESH
Rehydrate with local elixirs and tea. This step helps your body to replenish and rehydrate itself.

Enjoy and Renew !