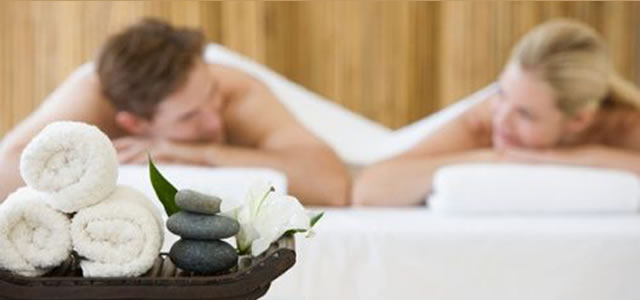 AESTHETIC TREATMENTS

RICE FORCE FACIAL
RICE FORCE is a high-end, moisturizing skin care line from Japan. Unique and producers of a cutting edge deep moisturizing skin care and successfully recognized by millions of customers throughout Japan, Europe, Us and South-East Asia.


Anti-Aging Facial

90 minutes session (80 minutes treatment time)
This facial helps to hydrate and moisturize while dramatically improving the skin's overall texture, tone and appearance. A traditional Japanese lifting massage technique will combat the signs of aging and help to increase ceramide production.
Customized Facial

90 minutes session (80 minutes treatment time)
Our unique patented deep moisturizing ingredient Rice Power® Extract No.11 when combined with the Acpoless skin care line, optimally balances the natural oils and nourishing the skin where is needed. The Custom Facial starts with a skin analysis consultancy, to effectively customize our products to guest's skins specific needs, suitable for oily to combination skin.
RICE FORCE Lifting Massage
40 minutes session (30 minutes treatment time)
An ancestral secret of the Japanese. Our Rice Force Lifting Massage aims to rejuvenate your complexion by stimulating blood and lymphatic circulation and encouraging the production of elasticity and collagen. The skin is left relieved of tension, with immediate results of lines and wrinkles transformed.
ENHANCEMENTS



EXCLUSSIVE EYE
Focusing on diminishing fine lines, puffiness and dark circles in the delicate eye area this treatment can be included with any facial or body treatment.


PREMIUM PERFECT
This anti-aging enhancement is the perfect solution to amplify hydration. Our highly effective mask leaves the skin revitalized and rejuvenated. An ideal complement to anybody treatment to maintain your collagen protein and elastin.


HAND AND ARM RITUAL
This age defying treatment for hands and arms begins with an exfoliation, followed by a hand massage and finishing with a softening MOISTURE BODY MILK to leave your hands silky smooth.


LIP SMOOTHER
Our RICE FORCE Anti-Aging Lip Therapy helps to promote healthy hydrated lips. The addition of a light exfoliation rids the lips of dry dead cells encouraging moisture, firmness and complete hydration.


DEEP CONDITIONING
The elasticity, keratin and protein of your hair are restored to health with this specialized RICE FORCE ritual. This is the perfect addition to any head massage. The active ingredient Rice Force Power® Extract No.1-E leaves the scalp nourished with soft glossy hair.