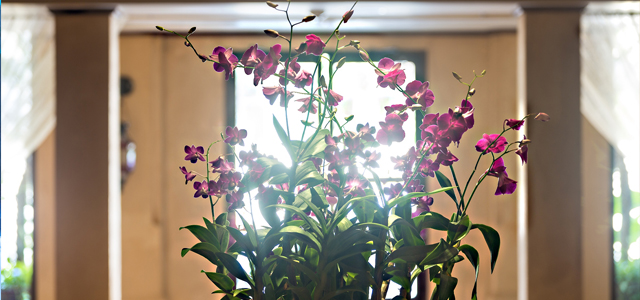 SPA EIQUETTE
We would like you to enjoy your spa experience and to help you in this indulgence,
below are some of the most frequently asked questions:


What should I wear?
We will provide you with a robe, slippers and disposable underwear.
Please leave your valuables in your room safe
Should I shower before a spa treatment?
No, it is not necessary. We recommend you enjoy our steam room before your treatment and that men shave before a facial. Allow 10 minutes for the steam before your appointment.
Smoking and mobile phones
Please refrain from smoking in the spa and to ensure you and other guests enjoy the tranquility, kindly switch off your mobile phone and other electronic devices.
Treatment concerns
Your spa experience is all about you. Please feel free to ask the therapist to adjust the pressure of the massage. We recommend you refrain from drinking alcoholic beverages prior to any treatments and that you have a meal at least one hour prior to treatments.
What products will be used?
We pride ourselves in using the most natural and purest of ingredients. We use only all-natural coconut massage oil in all our treatments. Our body scrub is formulated specially for Spa by Burasari. It is made from 100% natural ingredients.
Why Coconut massage oil?
Coconut oil is gifted with a lot of anti-oxidants that can keep you looking young even in your seventies! These anti-oxidants do not let the skin wrinkle and also protect it from other adverse effects of ageing. Coconut oil is also rich in Vitamin-E, your skin's best friend. It keeps your skin rejuvenated, young and healthy!
Coconut oil has been in use as massage oil for centuries, more so, in Costal areas of India and Indian Subcontinent. You will find many people who show gleaming, smooth and beautiful skin even after their sixties. They are those people who were massaged with Coconut Oil in their childhood!
Late arrival
Please arrive 10 minutes before your scheduled appointment, as late arrival may result in a shorter treatment.
Cancellation policy
A-4hour notice is required for rescheduling and or canceling an appointment. Failure to do so will result in a 50% charge of the treatment cost.
We hope you enjoy your treatment